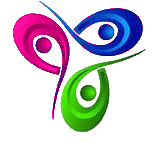 Established in 2001, we are a group of independent marketing; performance improvement & media experts with one single mission:
To ensure that you achieve your goals.
Sarah Mackie




Founder and Principal
Sarah Mackie is a multi-award winning marketer with nearly three decades experience working with an enviable list of leading brands.
Sarah's proven track record of creating profitable growth is based upon a strong performance ethic and an ability to align individual goals with a wider business culture.
Andy Jones




Web specialist
With over thirty years of experience in web development Andy Jones provides Internet consultancy and website design. Specialising in highly optimised websites that out perform competitors in local search.
Aleck Hornshaw




Media Buyer
With twenty years experience within the media industry Aleck ensures that your budgets work hard for you, delivering a strong and targeted presence amongst your target market.
Gary Leboff
Performance Psychologist
Gary Leboff is a world class performance psychologist. A familiar face on TV: his work formed the centrepiece of the BBC's groundbreaking series 'The Challenge.' His first book 'Dare' was published in 2006.
Gary's clients range from Chief Executives to Premiership footballers but all have one thing in common—SUCCESS!
Natalie Sanderson
Publicist
Natalie Sanderson is a qualified journalist and a senior PR professional with over two decades of experience as a successful publicist.
Natalie is known for her fresh apporoach to generating press coverage and applying her skills to help entrepreneurial and fast-track growing businesses to prosper and grow.
Kristian Mackie




Social Media & Production Specialist
Kristian Mackie's expertise lies in developing new media solutions for small and start-up businesses, ensuring maximum views for targeted campaigns.
The first thing to do is to meet and have a chat. We like to understand your goals, drive and pressures before we discuss how we might work together, so why not send us an email letting us know when would be a good time to talk?