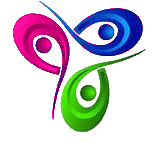 Some people dream of success. We make it happen.
Publishing & Author Services
Increasingly authors are required to build their own brand and social media presence. We have packaged solutions that enable authors to develop their presence online and maximise book sales.
Author brand development

Research & response monitoring services

Market positioning

Media pack development

Marketing plans

Publicist services

Website development

Public speaking & performance training
Branding development & re-fresh
Our team of experts wil ensure that your brand provides a beacon for your business; ensuring that goals and values are disseminated effectively throughout your organisation.
Branding strategy & development

Business planning consultancy

Brand culture

Employment branding

Culture change

Acquisition & diversification

Attraction strategy
​
​
Marketing & Media
Whether your sales need a boost or your business needs a strategic overhaul, our team will develop pragmatic solutions that ensure that your budget is optimised and your stakeholders are engaged.
Sales & Marketing strategy

Go to market strategy

Thought leadership

Channel strategy & development

Marketing plans

Media plans

Social media strategy & implementation

Website development
Sam Smith, Managing Director, Marble Hill Partners
"Caxton Bell very quickly appreciated the dynamics of our industry and developed a first class strategic sales and marketing plan that has driven our successful growth!"